Be elusive! Be intense! Be constant!
Put your reflexes to the limit in the Arcade experience of the 21st century!
Debris Infinity is an action packed game that puts your reflexes to the limit, allowing you to manipulate time itself to make impossible maneuvers, using an advance scoring system to rank your performance!
Test and improve your skills in the pulse-pounding experience of Debris Infinity!
The critics have spoken
Debris Infinity is a favorite among critics. So much so that it was the 6th best rated Spanish game by international critics in 2018!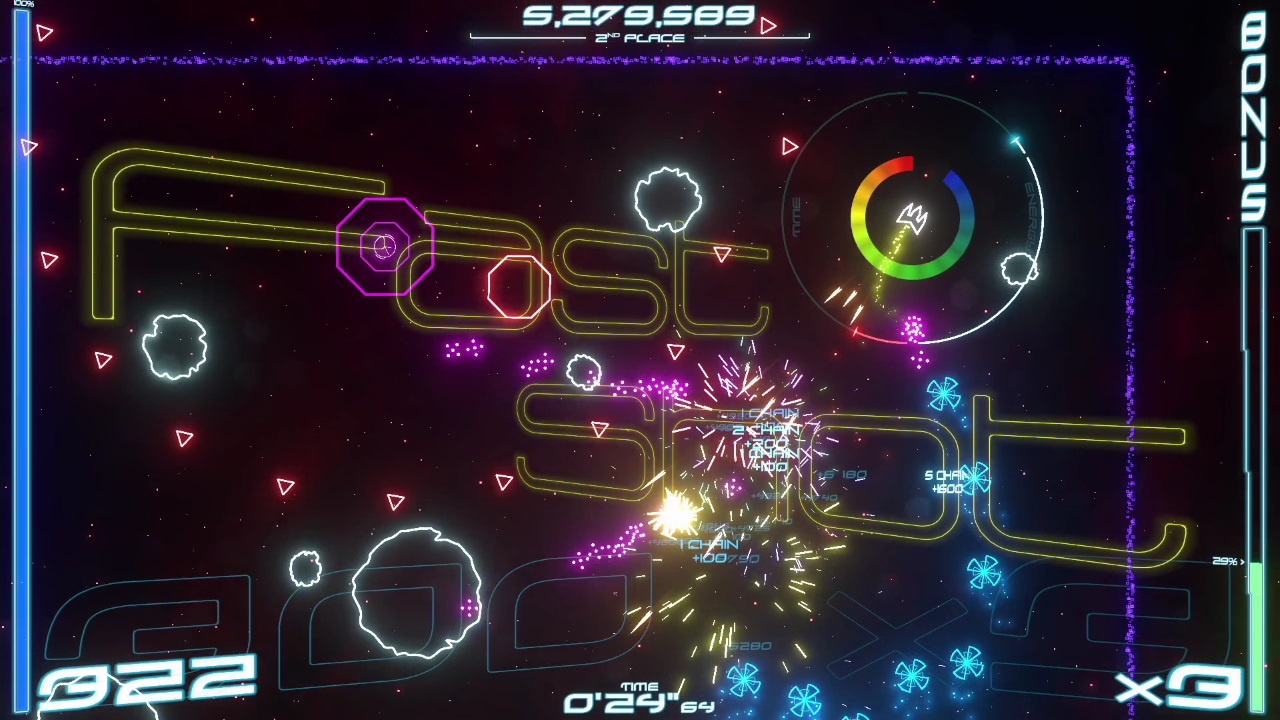 Game modes
Normal Mode: Get the maximum score against increasingly harder enemy attacks that will improve their strategy depending on how well you are playing.
Time Attack: You have 3 minutes to achieve the highest score ever. Your ship will have infinite shields but each enemy impact decreases your score… you can end up with a negative score if you are not careful!
Power Wave: Enemies will attack in waves and you are on a time limit! Each cleared wave awards you with a time extension so play smart to minimize time wasted, avoiding collisions, of course.
Multiplayer action
Bring along a friend and enjoy the cooperative gameplay in all game modes, where one player act as the pilot and the other as the gunner: Synchronization is key!
Or fight in Versus Mode, where you can use enemies as weapons or bait, to confuse and defeat the other player!
Accolades
Not only is the public delighted with Debris Infinity, but it is also an internationally recognized success. The commitment to quality and professionalism always pays off.